To commemorate our 10 year anniversary, we've designed an exclusive All Age Music shirt.
Simply place your order by 30 November, 2020 along with proof of payment. Payment can be arranged from your direct debit account or prepayment via EFT.
The printing of shirts will take approximately 7 to 10 working days to be completed and you'll be contacted directly to organise pick up at the studio, or other arrangements.
WHAT ARE THE SIZES AND COSTS?
You can order as many shirts as you want.
Adult Shirt ~ $25 each / Kids Shirt ~ $20 each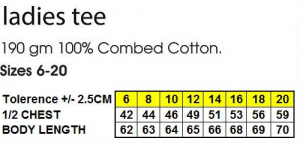 Any questions, please text 0415 123 111 or email info@allagemusic.com.au